Post by rainbowfish on Apr 14, 2018 19:54:20 GMT -6


One of the easiest blue-eyes (Pseudomugil) to keep and breed is Pseudomugil cyanodorsalis. The only "problem" is that you really need to keep them in very salty water. I keep them between 1.014 – 1.017 specific gravity or just under 2 cups of sea salt per 5 gallons of water. That keeps them happy with very bright yellows and fantastic neon blue. People that keep them with a lot less salt eventually don't have them anymore, the fish really does its best with a lot of salt. Dave has been keeping them for some time now at 1.023 SG (full seawater) so that he can keep some corals in with them. I think eventually I will keep them in full sea water but will use safe macro-algae instead of potentially harmful stinging corals. These fish never stop moving which is why I still don't have a good photo of them.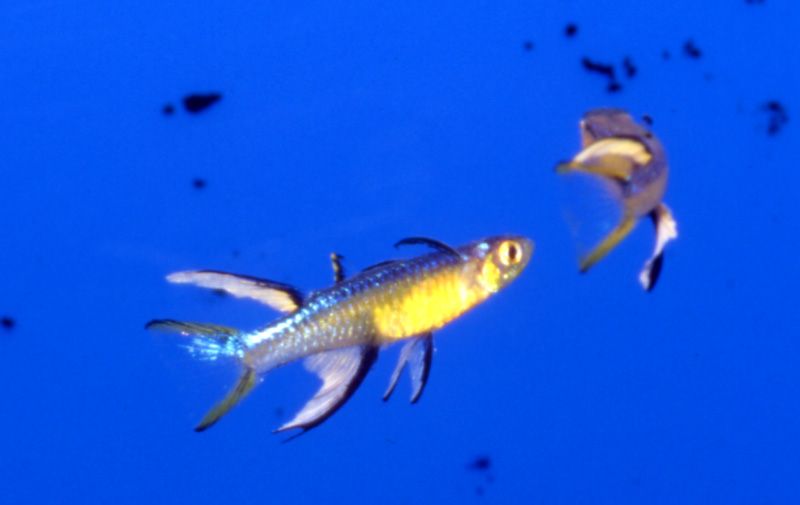 I keep 20,30, 40 whatever of them in a bare 10 gallon tank with just a nice 4" diameter ATI hydrosponge with a .5" x.5" x 1.5" ceramic air stone inside it.


The outside bottom is painted black and the sides and back are covered with black contact paper. A breeding mop with a float is wrapped around the airline tube so that it hangs close to the bubbles of air coming up from the sponge filter. I feed pretty much just live baby brine shrimp which stays alive until they eat it. I occasional give the adults a few bites of frozen brine shrimp and occasionally some finely chopped live black worms. When they are feeling good the mop can literally have 100+ eggs in it. It really couldn't be any easier.


You show me another Pseudomugil that puts out that many eggs that actually stay in the mop. The fish don't seem to eat the eggs but they will eat the fry so the fry have to be raised in another aquarium for a few weeks until they are big enough to not be eaten. But you've heard that story before. My "salt-proof" 10 gallon tank sprang a leak a few months ago and I had to quickly replace it with another 10 gallon tank. Even though it has a fairly tight fitting glass lid I can still see a lot of salt on the lid and now going over the sides. It's pretty messy! This tank didn't have a wide enough lip on the top to "salt-proof" it so I got another one that would work for this purpose.

Ten gallon aquariums come in slightly different shapes and especially different looking rims. I turn my 10 gallon tanks in sideways to the rack so I need a tank that has a decent rim all of the way around so that it will hold the glass top without sliding into the aquarium. Some models barely have a 1/16" rim which is pretty much worthless when turned sideways. For a "salt proofing" though a tank with a ¼" lip is really desired.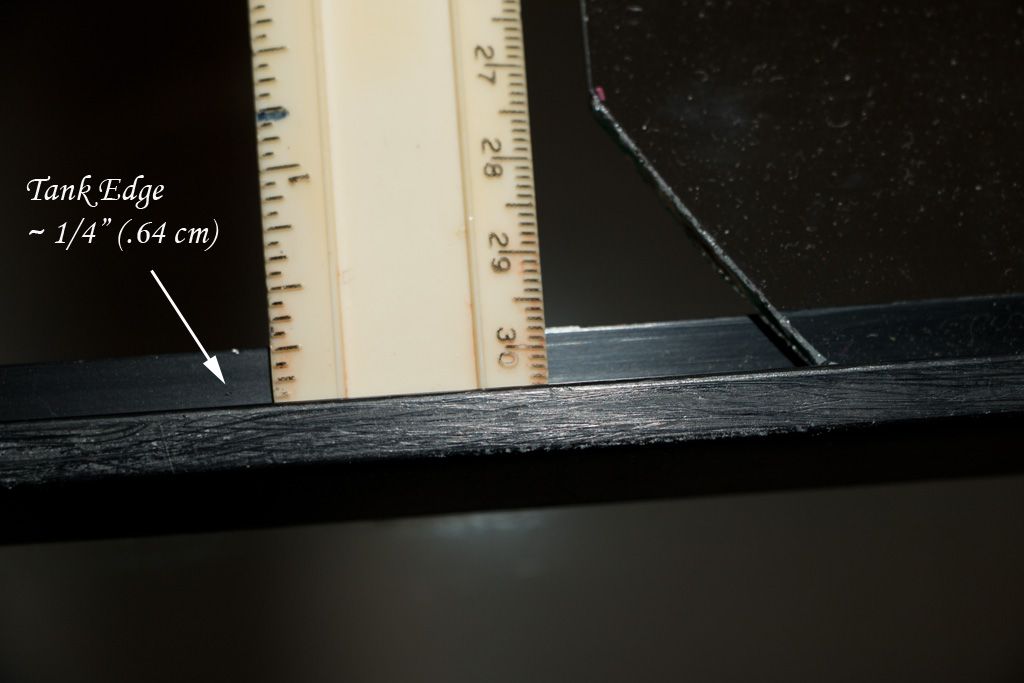 1)Gather your aquarium, GE silicon I, Saran Wrap, smoothing tool, caulking gun and some paper towels to clean up any messes. If it's a used aquarium make sure you really clean the rim well. If you don't the silicon won't stick very well to it.


2)Cut six pieces of saran wrap. The roll is about 12" long you need pieces about 3-4" wide, just easy enough to handle.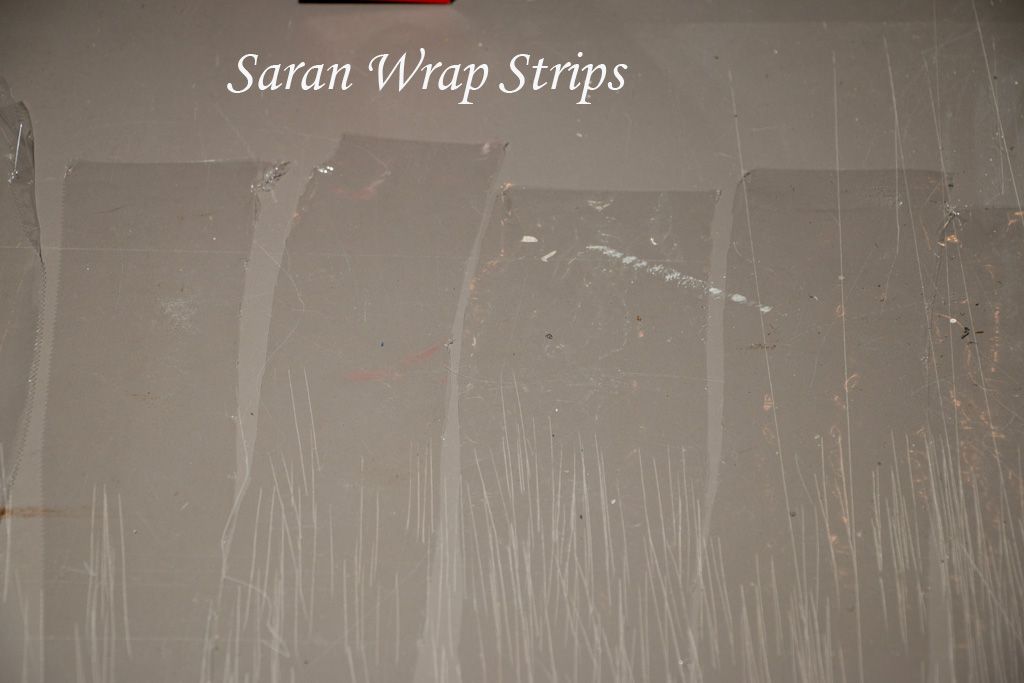 3)Put down a very thin bead of GE Silicon I all of the way around the rim of the tank. This brand doesn't have any anti-fungals in it which will kill your fish. There are a few other brands out there that work too so do your research if you change to something else.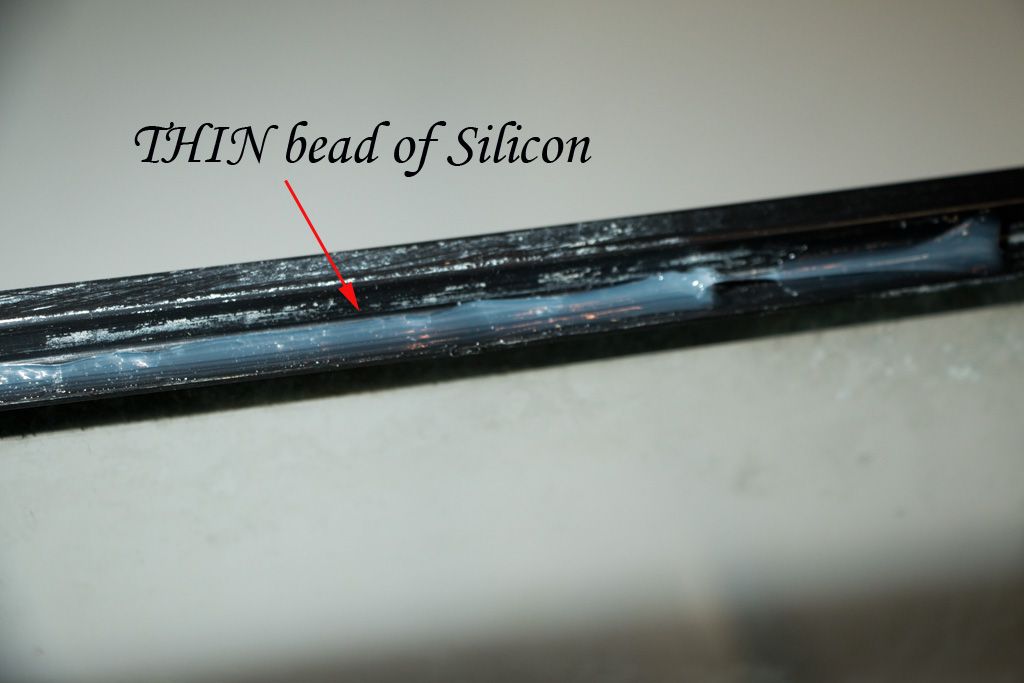 4)Smooth this into a flat layer with your "smoothing tool", making sure you cover the entire ¼" rim all around.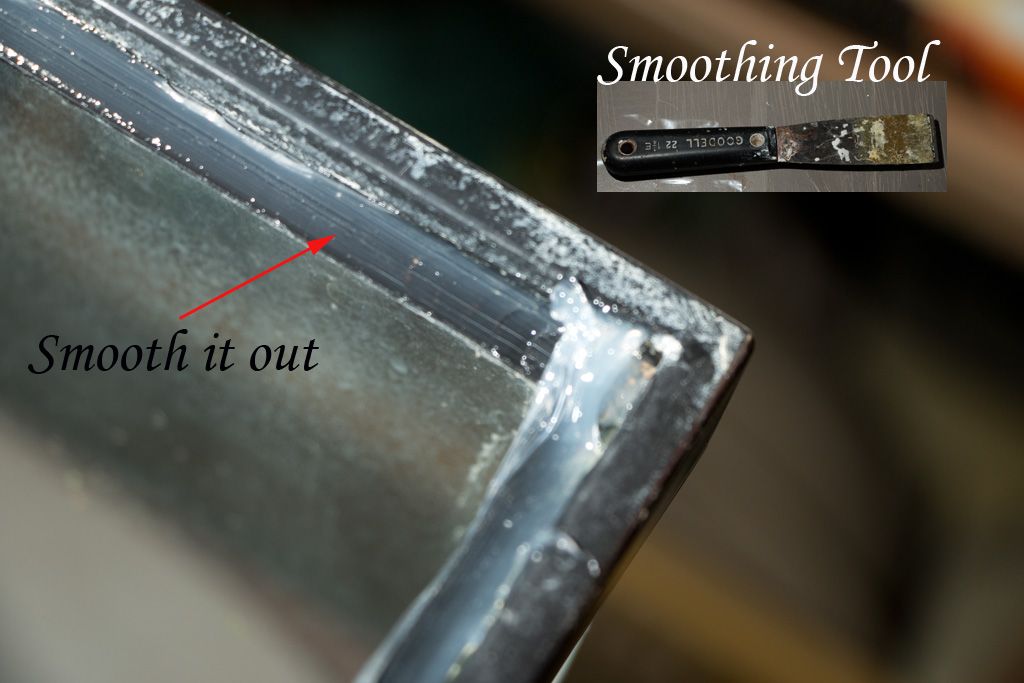 5)Carefully lay the saran wrap over the smoothed silicon and press it gently into place. You are trying to make yourself a "silicon gasket" that will eventually fit between the tank rim and your glass top.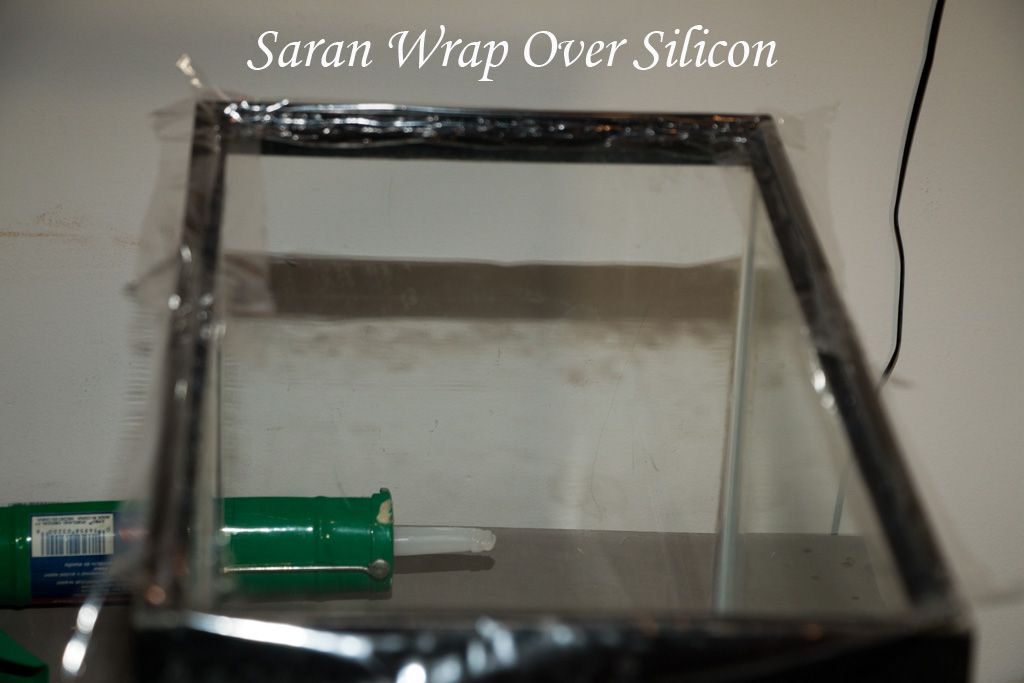 6)Carefully lay your glass top in place, making sure that it is pushed down all around. Let it dry over night or at least for 8 hours. If you remove the glass lid and saran wrap too early you might pull up the silicon.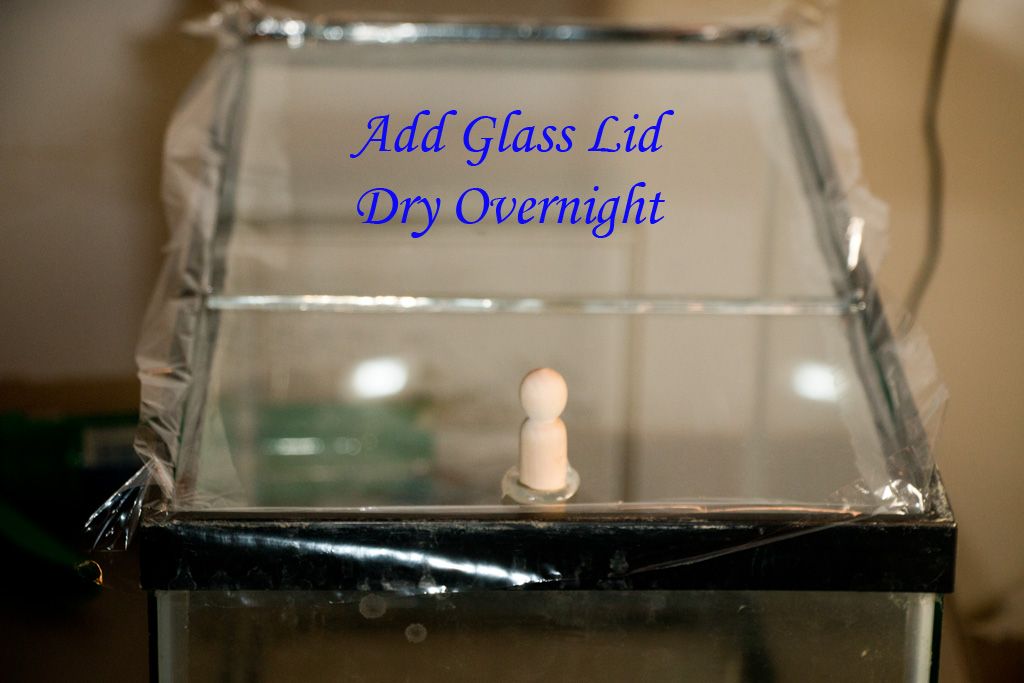 7)Remove the lid and the saran wrap. It will probably require a few more hours of curing before it is totally dry.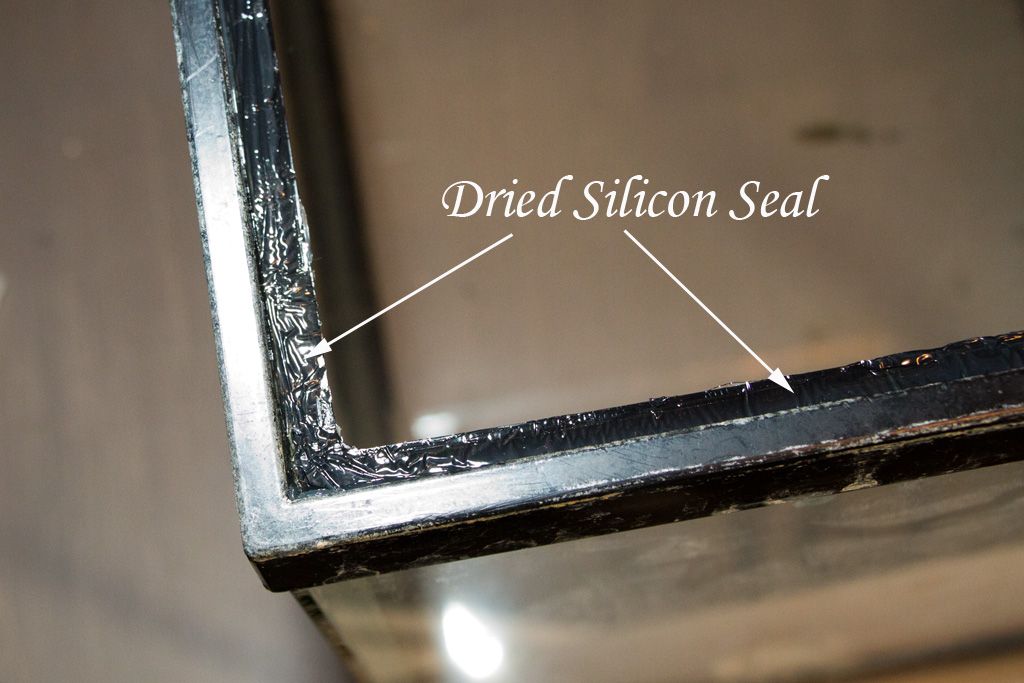 8)Put the glass lid back in place and check the fit. If you've done it right you should have a very tight seal. If you notice in the picture labeled "finished product" you will see that the glass top has a very small triangle of glass cut out of the back left hand portion of it. This is cut just small enough so that a piece of airline tubing can get into the tank to power the sponge filter. Keeping a tight lid on the tank will help keep almost all of the salt in the aquarium, where it belongs.
So that's it, it couldn't be any easier. So now it's time to stop whining about how the salt is so messy and start keeping some of these beautiful fish. Oh yeah if you are lusting for some of those Ross River (Townsville) Pseudomugil signifer, they do quite well at 1.011 so you'll need to salt-proof another tank.